The mission of CASA of Cannon County Tennessee is to recruit and train volunteers to represent, advocate for, and promote the best interests of abused and neglected children in Cannon County. Our advocates work to ensure that the court recognizes these children's right to a safe, loving, and permanent home.
Court Appointed Special Advocates® (CASA) are community volunteers, just like you, who stand up and speak out to help children who have been abused and neglected.  Tennessee currently has 20,000 vulnerable children waiting for CASA volunteers to support them in their search for a safe, loving and permanent home.  Our CASA program belongs to a network of 951 CASA programs across the country.
Vision: To continue to give a voice to abused children within the juvenile court system and become the local leader in advocacy by recruiting volunteers and educating the public as to the scope and availability of the services for the protection of children.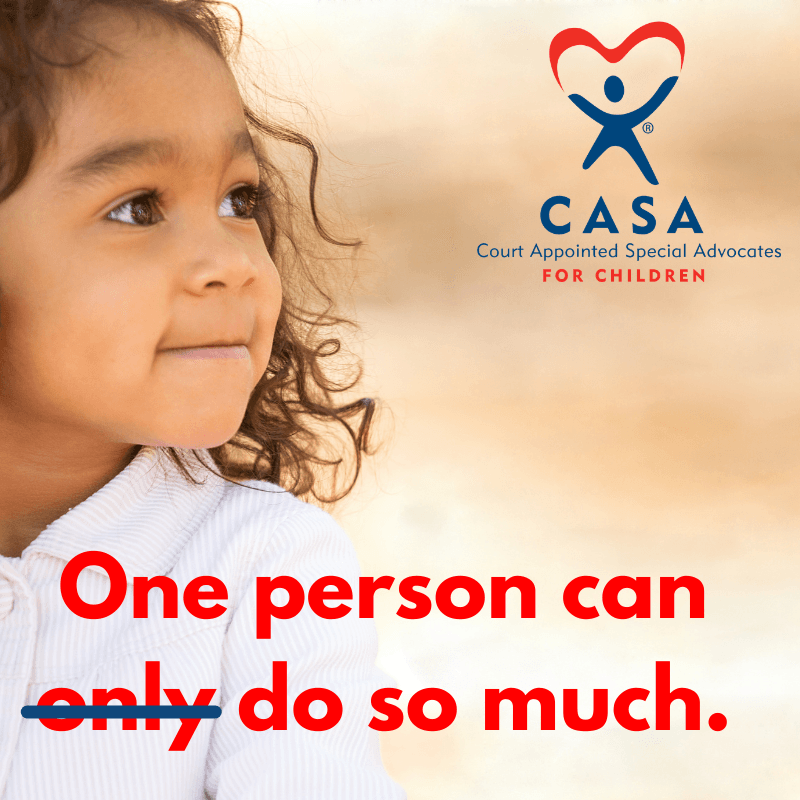 Volunteer advocates—empowered directly by the courts—offer judges the critical information they need to ensure that each child's rights and needs are being attended to while in foster care.
Volunteers help children until they are placed in loving permanent homes. For many abused children, a CASA volunteer is the only constant adult presence in their lives.